✅ Payment on account
Secure payment by invoice. You will receive your translation first, can view it and pay afterwards.
✅ Free shipping
The delivery via Deutsche Post for certified translations is free of charge.
✅ Individual consultation
We are there for you before, during and after the translation process!
Chat now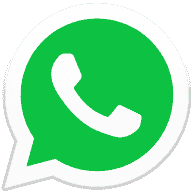 Write us in WhatsApp
call us +49 (0) 851 209890 89
We are no robots and are happy to help you.
Did you know?! For most certified translations, we do not need the original document. You can send us a digital copy (such as photos or scans) via email, WhastApp or in our chat feature. All original certified translation are then sent to you via Deutsche Post.
---
Prices
We offer professional and certified translations into and from many languages. You can comfortably configure and order your language pair and service in our Online Shop .
inalanguage.com supports many languages pairs. If a language pair is not listed, simply contact us and we will find a solution!
Translation by expertise
from price per word
Certified translation
from price per page
✅ Free standard shipping included