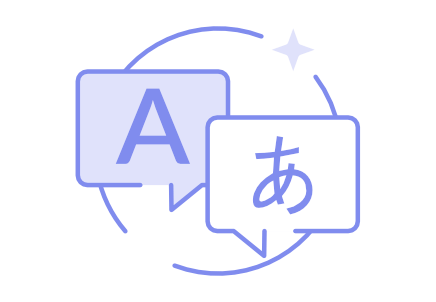 We translate for you!
Our translation service based in Passau comes with a lot of power and enthusiasm for languages and cultures in general.
No matter what project you may have, we will translate it for you – may it be business cards, only a short few paragraphs or your website.
While working with you and on your project, a customer-oriented collaboration is very important to us, as we can eliminate problems and errors before they even arise. Furthermore, we are also able to go into detail and focus on the suggestions and requests of our customers. With our expertise and passion for languages, you will receive a thorough, accurate, fast and affordable translation of your original document.
To save you some time, we also created a console on our website, where you can register and create a profile, which will help you upload and download your texts and the corresponding translation easily from home or from work. Take a look!
Thanks to our chat feature, our team at in a language is quick to help you with any questions or problems you might have. Please do not hesitate to contact us, we are happy to answer you.
We translate from and into many languages