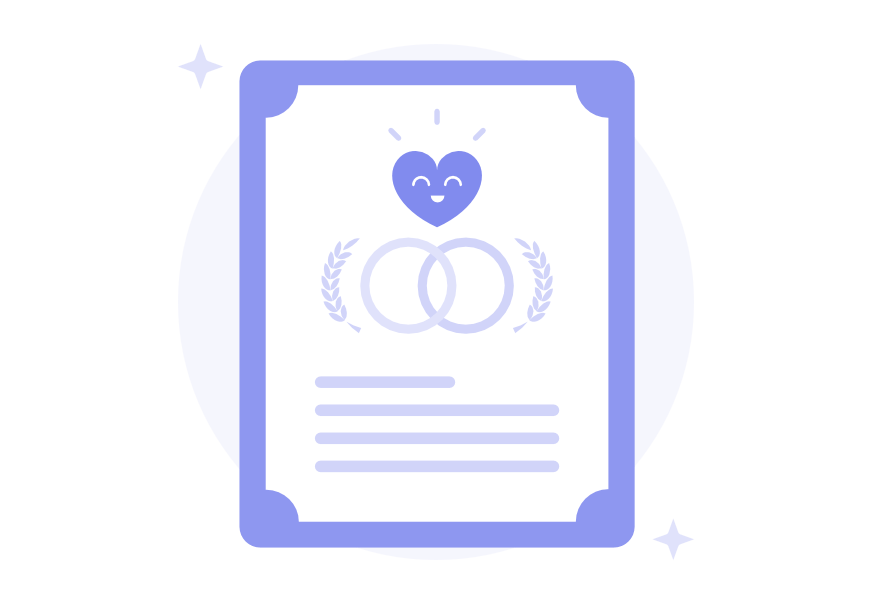 Love matters - in every language
A marriage certificate acts as an official statement and certifies that two people are married to each.
You might need a translation of this certificate, for example:
When immigrating
When getting a divorce
When getting recognition of a marriage that was performed in another country
For issues surrounding the legitimacy of a child
Authorities might ask for a certified translation of the document. Only sworn and certified translators and interpreters can provide certified translations, as they have proven their professional knowledge of the subject and are also sworn to secrecy by law. They will add a certification mark that will legally assure the correctness and completeness of the translation.
The costs for a certified translation of your marriage certificate vary depending on the source and target language. More "exotic" languages are, therefore, more expensive than common ones.
in a language in Passau issues certified translations in the language pair English-German starting at €40; this includes the translation, the certification fee and possible mailing costs.