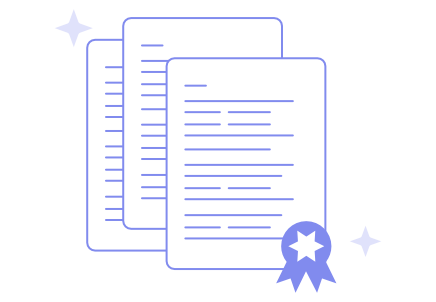 Certification for your documents
With his signature and stamp, a sworn translator certifies the accuracy and completeness of the translated document.
Thus, this document can also be presented to authorities and offices. In particular, foreign-language documents, such as birth and marriage certificates, as well as certificates, diplomas, and application documents, are translated by INA certifies.
Certified translations are an important service for many companies and organizations. They are required when official documents such as certificates, contracts or certificates have to be translated into another language.
A certified translation is made by a sworn translator and certified by the translation agency. This certification certifies that the translation was made by a professional and competent translator and that the content of the translation corresponds to the original.
Certified translations are particularly important for companies that operate abroad and need to submit official documents in another language. However, they are also relevant for private individuals who need a certificate for studying abroad, for example.
Our translation agency inalanguage.com offers certified translations in numerous languages. Our sworn translators are experienced and competent and guarantee a fast and reliable translation of your documents. Please contact us for further information and an individual offer.
We issue certified translations for official documents
Your document is not in the list? No problem, with our
sworn translators
we can create a certified translation for every document.
We certify your documents from and into many languages