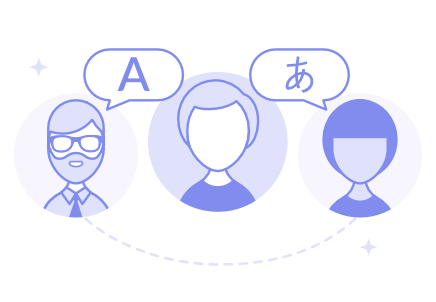 Interpreter
The line of work for an interpreter varies strongly.
Interpreting in general means the oral translation of a spoken or written text. It is important to note here that there are different types of interpreting, which will be used depending on the setting or certain requirements.
Consecutive interpretation:
the interpreter starts to interpret and translate the spoken word when the speaker pauses. This means that the time needed is much greater due to the time delay.
Consecutive interpreters are mostly needed for speeches and ceremonial occasions.
A special kind of consecutive interpreting is the so-called liaison interpretation. Here, shorter text passages are translated in conversations; this also occurs when the speaker pauses. This form is often used with negotiations or table talks.

Request Consecutive Interpreter »



Simultaneous interpretation:
is probably the type of interpreting that is the most common one. The spoken word is translated almost immediately and simultaneously. This form of interpretation is often used at conferences, shows, conventions and meetings.

Request Simultaneous Interpreter »



Officially certified and sworn interpreters (court interpreters):
are interpreters who have taken an oath in court and are authorized, as well as qualified, to interpret in court, at authorities and in police matters. They are subjected to secrecy.

Request Court Interpreter »


Our team at in a language also comprises certified and sworn interpreters, please contact us if you wish to receive more information.
You are looking for an interpreter? In a language has the solution!
We are well prepared for any kind of interpreting job.
Please contact us and we will talk about the details of your project together.
We interpret from and into many languages